The latest watersports craze has been stand up paddle boarding, and for good reason!
While it may appear to be a laid back and relaxing outing, the upper body paddling combined with the lower body balancing makes for a great work out. Add the opportunity for fishing or diving and you've got the total package. The simplicity of paddling on flat water during a still summer morning is unmatched. And if you've never fought a 30 pound yellowtail from a floating piece of foam in 100 feet, you owe it to yourself to check out our fishing line of stand up paddle boards! Stand Up paddle boarding is like walking on water, just like bicycle riding you can approach it aggressively and really push yourself for the work out benefits or at a more relaxing pace to rejuvenate your soul.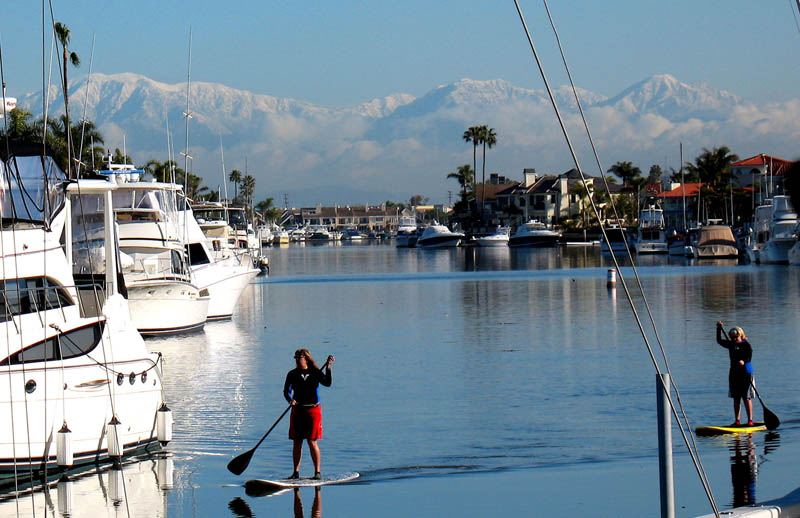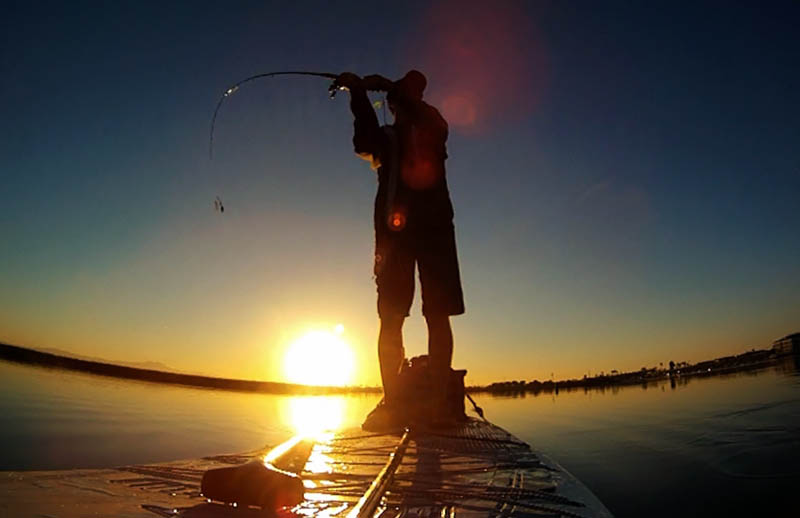 We can put together the perfect package based on your need and your budget. We have complete packages starting at only $899; this includes everything you will need to get on the water, board, bag, adjustable paddle and leash. We have boards specifically designed to paddle as well as planning wave riding models, with many crossovers that are suitable for both flat water, ocean paddling as well as wave riding. We have various adjustable length paddles which are great for multiple users as well as custom cut to length fiberglass and carbon fiber paddles by Werner, Kialoa and Quick Blade.
Stand Up Paddle Board Classes
Beginner SUP Lessons*
This lesson will teach you the basics of stand up paddle boarding. It covers ocean safety, proper stance and form, and paddle techniques. No matter what your experience or level of fitness, you will be paddling your very first session! Always wanted to try it make your reservation today!
Group Lesson Pricing
$45 per person - 4ppl or more $35 per person
90 minutes
Equipment included (SUP Board, Paddle, and Personal Flotation Device).
Class Schedule For May 1st 2015 through Labor Day 2015
Saturday 10am Beginner Class
Saturday 12:00pm Beginner Class
Sunday 12:00pm Beginner Class
Reservations required for all sessions!
Private SUP Lessons*
Get exactly what you want from your time on the water. These 90 minute sessions can be tailored to individual needs and requests. With advanced reservation, we will do our best to accommodate your time and date preference. The day's activities are determined by the students skill-set and interests, as well as the wind and water conditions. The private lessons are great for team building, birthday parties, family vacations, and bachelorette/bachelor parties.
Private Lesson Pricing:
Pricing per person varies based on the number of participants.

1 person $100/person
2-3 people $75/person
4 people $65/person
5-10 people $50/person
10+ people $35/person
90 minutes
Equipment included (SUP Board, Paddle, and Personal Flotation Device).

*all classes require a reservation