OEX Sunset Beach
OEX Sunset Beach, located right near the waters edge of Huntington Harbor and just a block from miles of sandy beaches. We offer a huge selection of kayaks and stand up paddle boards to get you out on the water. After talking with us we are confident that you will know which kayak or board will be the right fit for you, whether your passion is fishing, fitness or just enjoying the water flowing under you and the sun shining up above.
We don't just sell kayaks and SUP, we provide a high level of customer care. We hope to be your "one stop" for all your kayak and SUP needs. We stock all kinds of accessories and pride ourselves on having the right parts you need to get you back out there with out delay.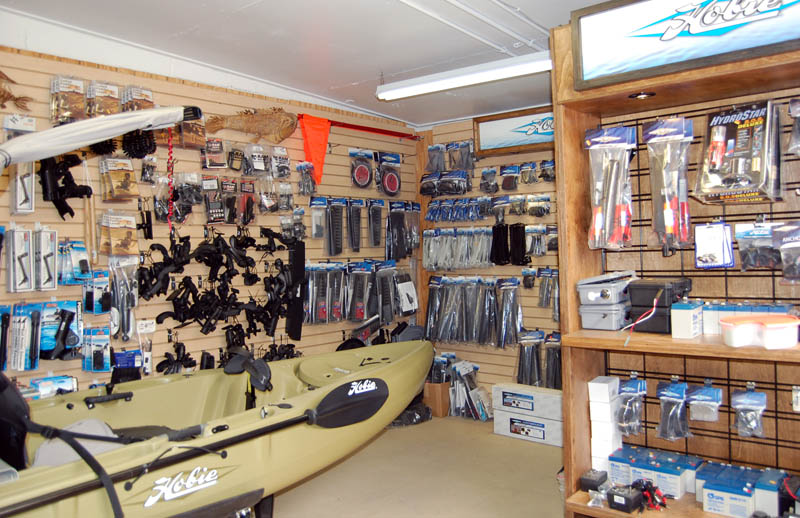 We take care of our customers
Trying before buying will help you buy with confidence, we offer demos and rentals to help you choose wisely. This includes Hobie Mirage Kayaks, there are not many places that you can rent these specialized kayaks, this and our knowledge of these kayaks has made us one of the biggest Hobie Kayaks dealers in California We know our product line from extensive playing in our spare time as well as taking care of customers long after their purchase. We work on kayaks and SUP, reparing and rigging on a daily basis.
Kayak Fishing & SUP Classes
If you are curious about fishing from a kayak or intersted in becoming better aquanted with paddle technique on a stand up paddle board, we offer classes for kayak fishing and offer beginner stand up paddle board instruction, either of these can be in a group setting or private sessions.
We are open year round, seven days a week. Rain or shine we are here to assist you, so stop by and see all there is we offer.
Hours of Operation:
Store: 9:00 AM – 6:00 PM
Rentals: 9:00 AM – 5:30 PM